Join us on the journey of mastering tiny habits and being a bit better every day!
Be a Bit Better Newsletter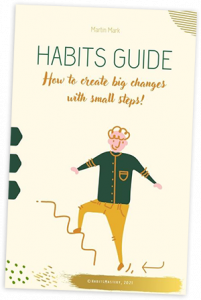 Weekly emails with practical tips
Focus on one useful topic every month

And much more 🙂

Receive a FREE e-book for signing up now: "Habits Guide – How to create big changes with small steps"
Who is writing the newsletter?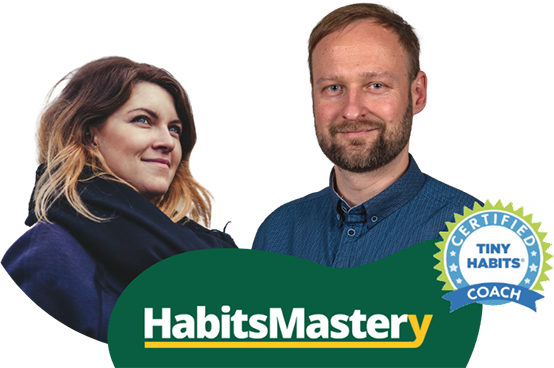 Be a Bit Better newsletter is written by the creators of Habits Mastery –
Ula and Martin.
Martin is a Certified Tiny Habits® Coach. He helps people who want to develop themselves to break big intentions into tiny habits, so that they can improve constantly, without depending on motivation and willpower. He enjoys making people think tiny and surprising them how easy it can be to make some little but useful changes and create practical habits.
Ula is the Training & Development Specialist. She designs and leads projects, workshops, and training courses about self-development. She is also a Design Thinking Trainer. She likes to create and observe changes in people and the world around her.