Certified Tiny Habits® Coach
I am a Certified Tiny Habits® Coach from Estonia and I help people who want to improve themselves. I teach how to create new life changing tiny habits, so that you can improve constantly, without depending on motivation and willpower.
Want to be coached by me?
Join the free Tiny Habits® course
If you want to make some changes in your life and need help creating new habits, then write to me: [email protected]
I can design a personal program especially for you.
Martin Mark
Certified Tiny Habits® Coach, Creator of Habits Mastery
Designed by Stanford behavior scientist BJ Fogg, PhD, the Tiny Habits® method is an easy and accessible way to effectively develop a new behavior. 
Tiny Habits quickly builds people's motivation, confidence, and hope. The method has already helped thousands of people successfully acquire new habits.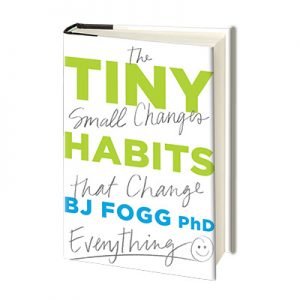 Learn more from the recently-released New York Times and Amazon bestseller Tiny Habits: The Small Changes that Change Everything. Authored by the world's leading expert in behavior design, BJ Fogg, the book introduces the Tiny Habits method that has helped thousands of people build their ideal lives. It's full of insightful, practical advice on how to form new habits successfully.